Conceived during the bushfires, designed during a pandemic,'Warada on Walker' is a resilient and resounding workplace for the future. Re-inventing flexibility and sustainability with unrivalled workplace amenity
Third.i's next North Sydney conquest brings the WoW-factor to North Sydney as a CBD; Sydney as a city; and NSW as a State, as we emerge into a post-pandemic world as one of the most prosperous economic hubs in Australasia.
Third.i has engaged some of Australia's leading architects, planners, sustainability consultants, and construction professionals to bring this vision to life and deliver a world-class building we can all be proud of.
Category

Commercial

Status

In Planning

Development Team

Third.i Group (Developer)
Couloumbis Property Group (Joint Venture)
Woods Bagot (Architect)
Ethos Urban (Planning)
Metropolis (Creative & Planning)

Website

www.waradaonwalker.com.au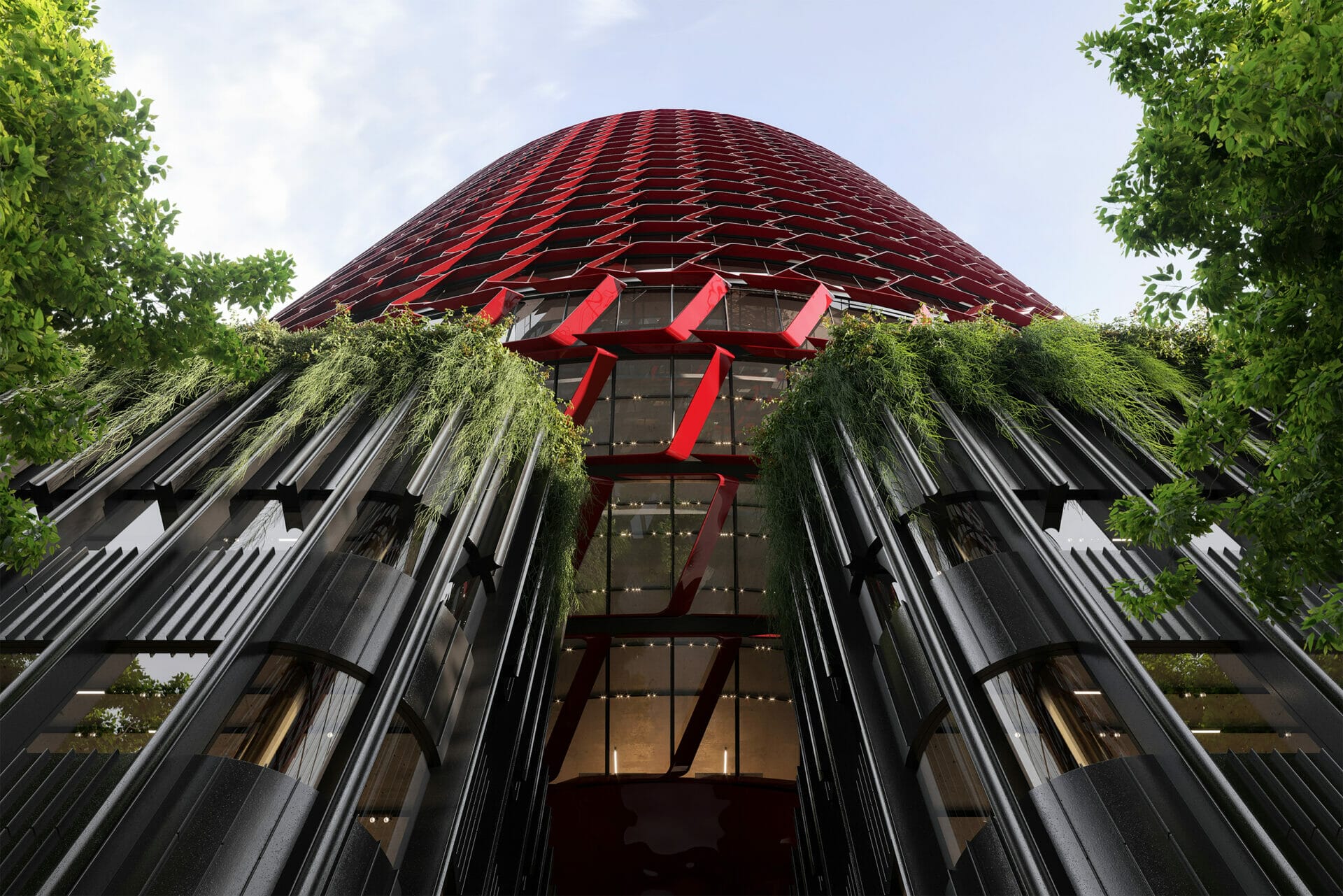 –
–
"Warada on Walker has been created by a world class team of Architects, Planners and Space Makers. What we will create in this building will help North Sydney secure its place as one of the leading and most innovative CBD's throughout Australia"
–
–
Robert Huxley, Director of Acquisitions
Category

Commercial

Status

In Planning

Development Team

Third.i Group (Developer)
Couloumbis Property Group (Joint Venture)
Woods Bagot (Architect)
Ethos Urban (Planning)
Metropolis (Creative & Planning)

Website

www.waradaonwalker.com.au