After recent expansion into the UK, prominent Australian developer Third.i, alongside acquisition partners Toohey Miller, are shifting their focus back home, having now appointed tier-one construction company Roberts Co to construct the $650 million Warada on Walker project, which will serve as one of North Sydney's largest commercial precincts upon completion.  
The architectural benchmark received its DA approval from council earlier this year. Construction is expected to begin by the end of 2022, and completion is anticipated for 2025.
With a workbook of over $1.2 billion in projects across Sydney & Melbourne, Roberts Co will deliver the waratah-inspired project and provide jobs for over 140 employees during Australia's economic recovery following the COVID-19 pandemic.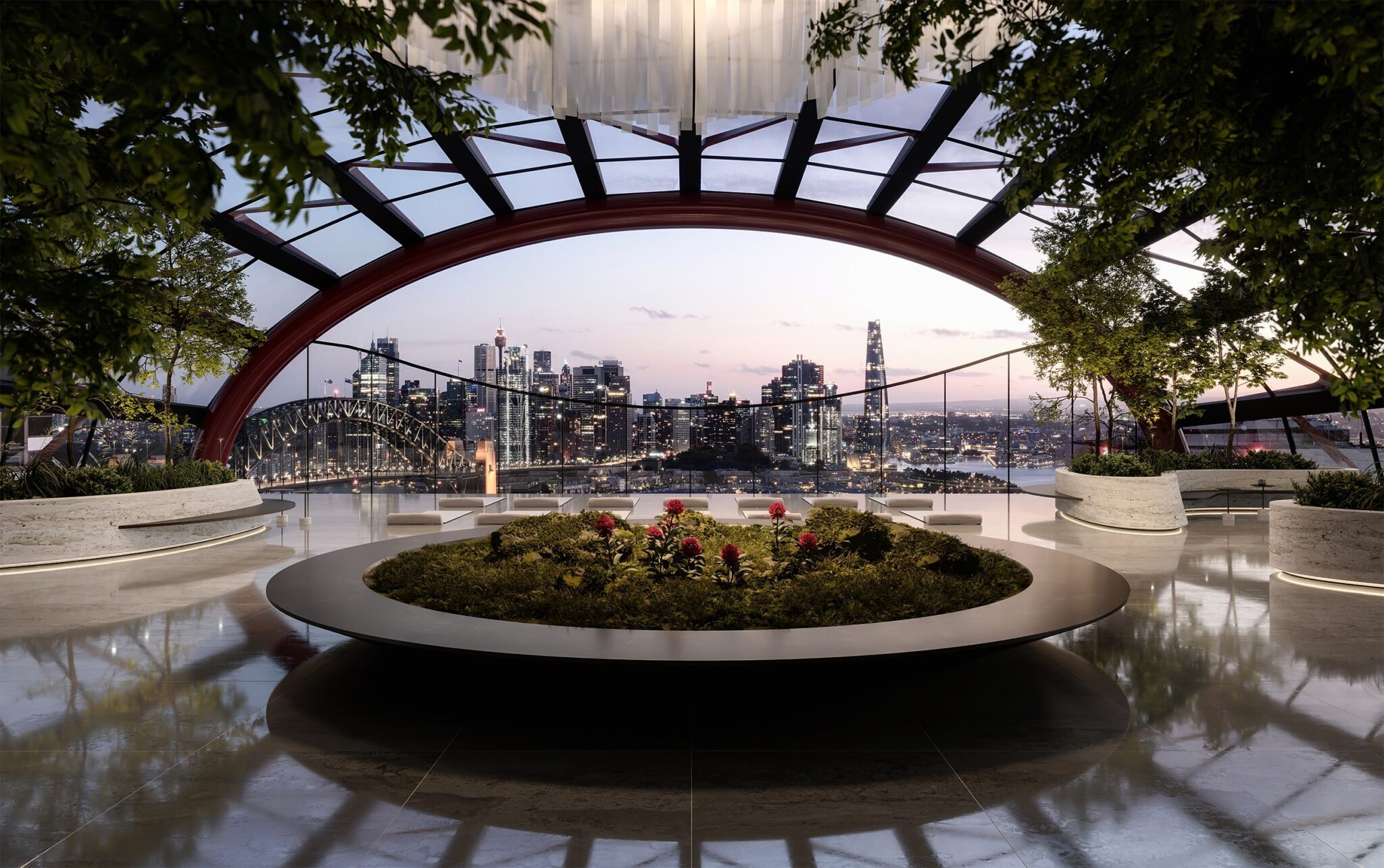 Warada on Walker – Concept Image
"We are delighted to announce that Roberts Co has been secured as the official builder to bring one of North Sydney's most transformative projects to fruition."
That comment came from Third.i's Co-Founder and Director, Robert Huxley, who believes the appointment of Roberts Co is a masterstroke for the development.
"Roberts Co harnesses an unsurpassed level of local knowledge and a highly experienced team with a commitment to innovation. This is a strategic partnership for us, with Roberts Co entering an ECI to manage the risks of price escalation, an issue we're seeing across the country."
Global commercial real estate company, JLL, has been appointed as the leasing agent for the project with global architecture studio Woods Bagot behind the design of the project and Give & Take Co as the ESG Consultant. The boutique property advisory company Generate Property Group is also on board as a delivery partner for the project.
The project has garnered interest from some of Australia's industry leaders looking to secure their space for the return to office wave post pandemic. Set to be comprised of 22-levels of premium office and co-working spaces, each typical floor plate will span across 1,000 sqm of internal space minimum. Plans indicate that the project contain over 27,000 sqm of net lettable area.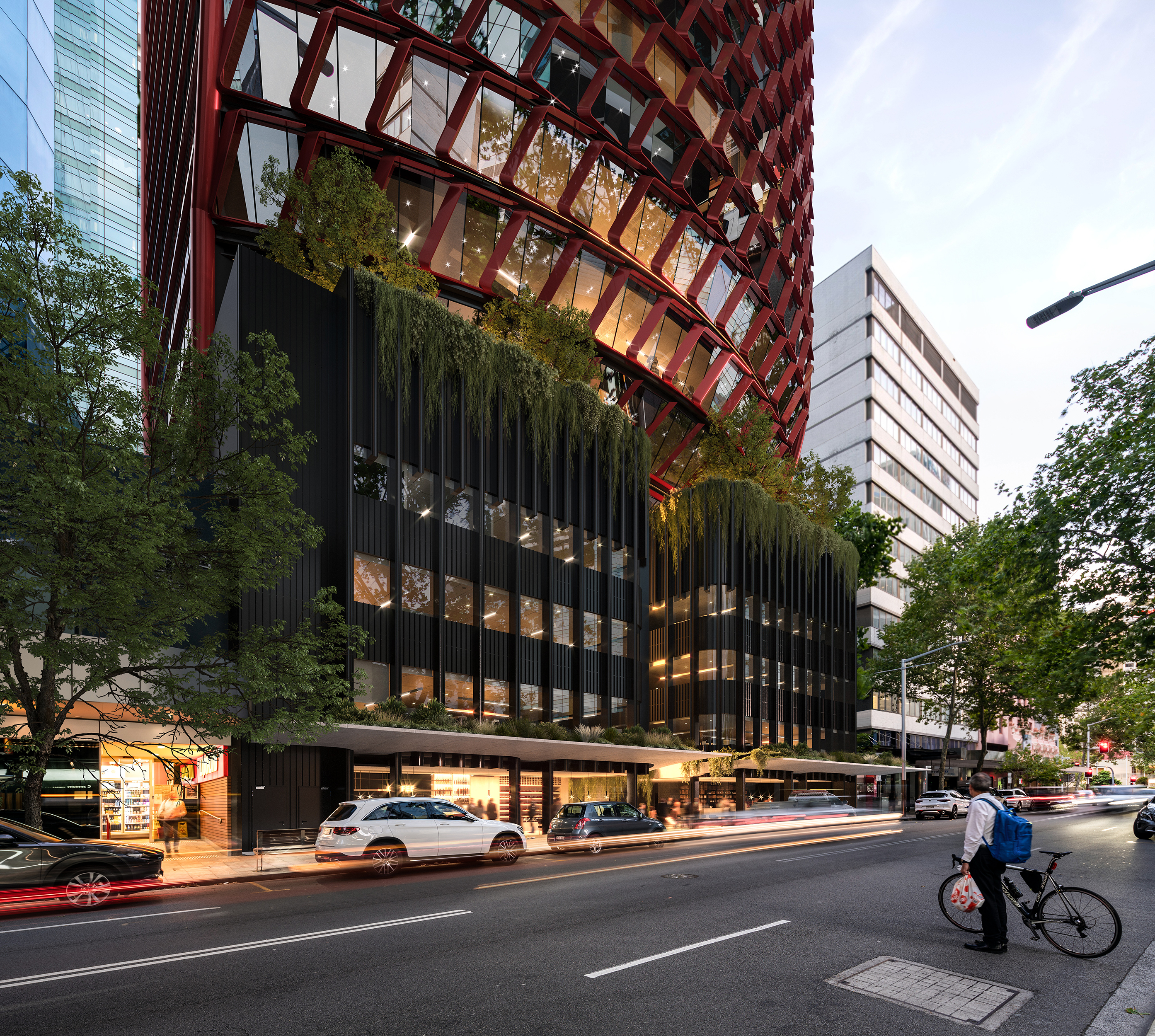 Warada on Walker – Concept Image
Warada on Walker was conceived during the height of Australia's 2019 bushfires and the coronavirus pandemic, helping shape and create one of Sydney's first workplaces of the future post pandemic.
"Warada on Walker is a project representing a rebirth of sorts for North Sydney's commercial sector and with the support of our fantastic delivery partners, we see this building playing a major role in North Sydney's return to the national stage as a genuine CBD of Australia. I can't wait to see this project sprout across Sydney's skyline," concluded Mr Huxley.
"This project is a significant milestone for us, and we're thrilled to be working alongside Third.i to bring forth their vision. Our partnership will allow both companies to leverage each other's experience in the North Sydney market and adding a project of this calibre to our fleet is incredible," said Roberts' Co-CEO, Alison Mirams.
"Warada on Walker will be a defining benchmark for the North Sydney CBD, and we look forward to drawing on our track record of delivering high quality projects to bring this commercial precinct to life," concluded Ms Mirams.
The green-lit project will include 73 car spaces, 156 bike spaces, 12 retail spaces, state-of-the-art end of trip facilities for commuters, 1 basement space and 1 co-working space that is set to boast a full-size amphitheatre. The project will be topped by a spacious, 1,000 sqm roof top garden with expansive CBD views. Each floor includes high 3.8 metre ceilings, with a 20-metre atrium on the ground floor.
It is being built to 6-star Green Star standards and with a target of a 5.5 environmental rating.
A link through the site from Walker St to Little Walker St will celebrate the theatre of the building featuring creative landscaping and increasing amenity to the public domain.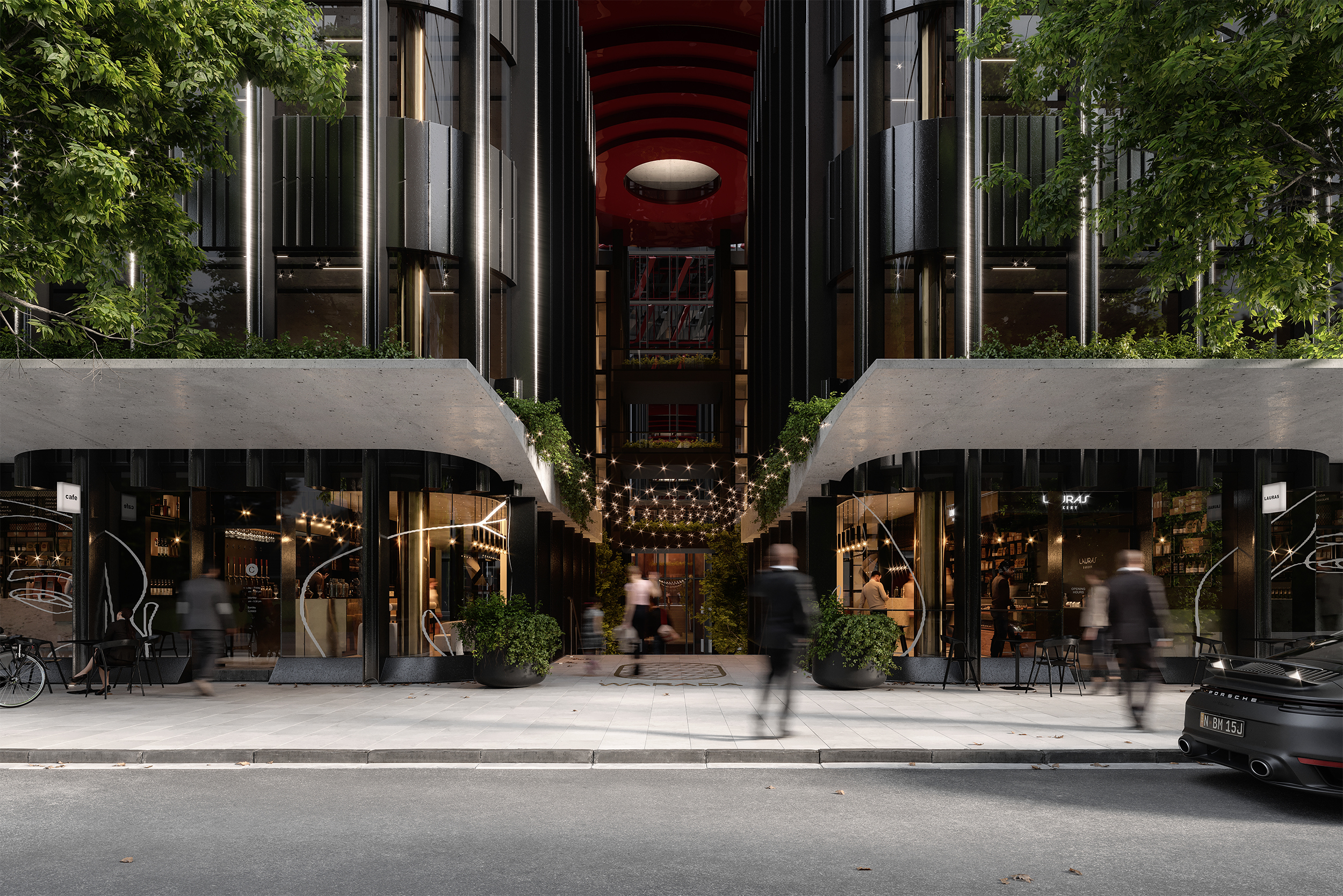 Warada on Walker – Concept Image
"Third.i always start our projects with the most aspirational brief. We needed to create an environmentally leading workplace that encouraged a return to the office, contributed to the growth of the city and became an iconic and exemplary addition to the North Sydney commercial landscape," said Woods Bagot Principal, Jason Fraser.
"We can't wait to see it continue on this journey as it is realised by and becomes a legacy for Third.i, Woods Bagot and all those involved in the greater team," concluded Mr Fraser.
With office vacancy rates tight, and 65% of the new and refurbished space coming onto the Sydney CBD market already pre-committed, the 22 levels of freshly developed offices that Third.i are bringing to market are sure to entice businesses looking to upgrade their working spaces, and with such tactile and visually engaging design, the project will undoubtedtly impress both workers, locals, and tourists alike.