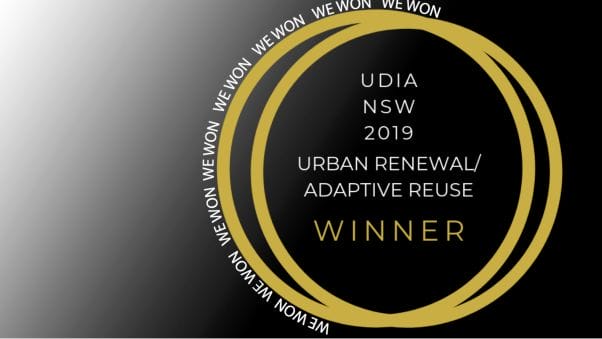 For the second year running Thirdi Group has been nominated for a UDIA NSW award for excellence. This year Thirdi Group in Partnership with Milligan Group and SJB architects WON the award for Urban Renewal and Adaptive Reuse. The win came as recognition for the excellent development of our stunning ICONIC, at Waterloo. The acknowledgement came about for our revitalisation of the CHUBB building, integrating its features while constructing a whole new structure within. The appropriation of the existing building created a new life for the building in its established location.
The ICONIC is located within the CHUBB heritage building. The heritage façade wraps the new apartment block within giving the heritage site a new lease in life. We love the relationship the two aspects have with one another, the heritage aspects transition vertically from the brick from the CHUBB building to the terracotta balustrade as they play with the colours and textures.
The owners are excited to live in a beautiful heritage home with light airy modern features throughout.
We are excited to accept the honour and continue our work.