Like the plush velvet seats in the front row of a glittering theatre, the majestic properties lining the waterfront of Sydney Harbour are the VIPs of the real estate market.
Some of the most spectacular vantage points – the A-reserve tickets of the Emerald City – are to be found on the lower north shore, from where the iconic landmarks of the Harbour Bridge and Opera House take centre stage beyond the rippling water.
Kurraba Point is one such exclusive enclave. With a population of 1521, the slender finger of land juts into the harbour between Kirribilli Point and Cremorne Point, directly across the water from the Royal Botanic Garden and Potts Point.
Statuesque trophy homes with tennis courts, boat sheds and jetties can be seen from the ferries that criss-cross the harbour. Interwar apartment blocks, including art deco beauties with curvaceous facades, also figure prominently along the high-profile stretch of Sydney.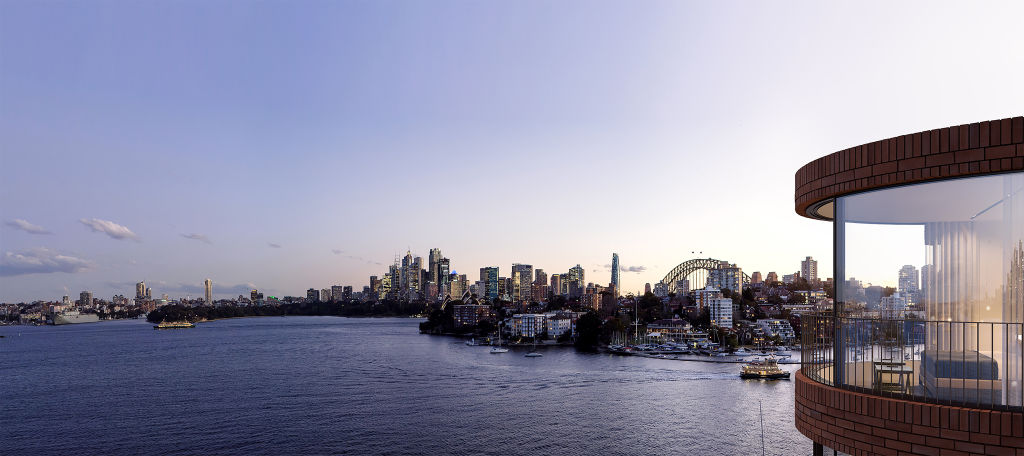 Into this world-famous sliver of real estate, a new apartment development is taking shape, promising A-list architecture and interior design, lavish resident amenities and some of the most incredible views the city has to offer.
Kurraba Residences from developers Thirdi and Phoenix Property Investors is a $170 million residential project comprising 24 luxury apartments – including a four-bedroom penthouse with a private rooftop garden billed as one of the largest in Sydney.
The sales and marketing director for Thirdi, Luke Berry, says it took three years to gain council approval for the project, which will replace three red-brick walk-up blocks that housed 26 apartments in total.
"The buildings were a typical representation of the post-war boom, where there were a lot of buildings built but not a lot of thought put into the long-term amenities," Berry says.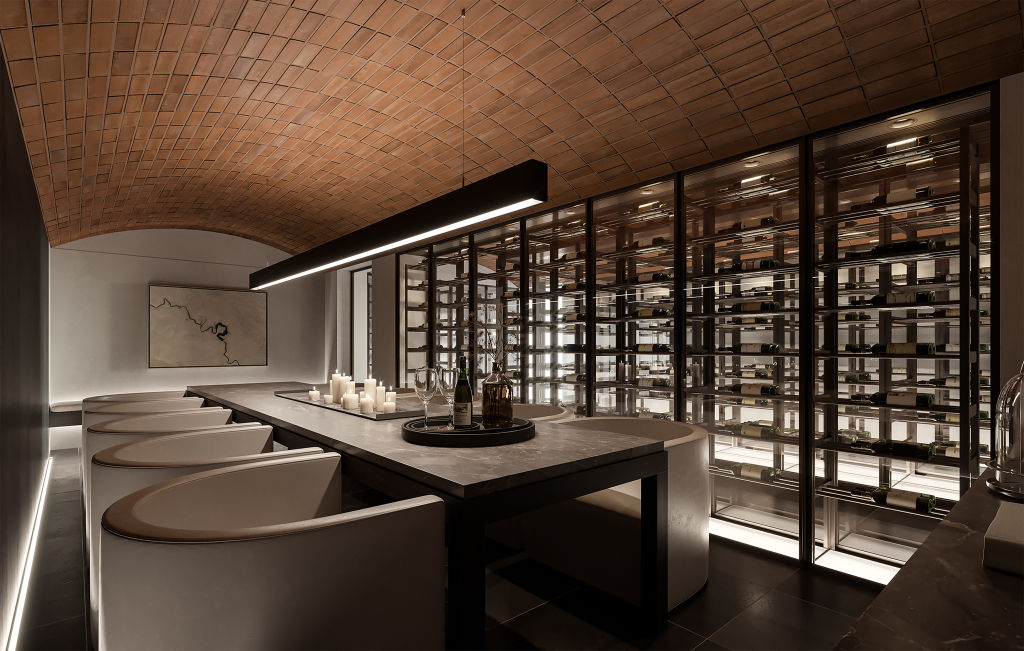 "[We wanted to] replace them with something that was in line with this iconic location. It deserves something to represent the very best of what Kurraba Point is."
In the process of securing development approval, intriguing lessons were learnt. There are rules, for example, governing the colour of the materials that can be used on buildings that face the harbour.
In order to ensure new structures don't steal the spotlight from the Opera House or Kirribilli House, pale facades such as light sandstone are prohibited.
SJB instead took inspiration from the masonry fabric of the neighbourhood to design a building that pays homage to the lower north shore's elegant 1920s apartment buildings, pairing curved brickwork with semi-circular windows and balconies. The shapely form of Studio KO's award-winning Musee Yves Saint Laurent in the Moroccan city of Marrakech also informed the design.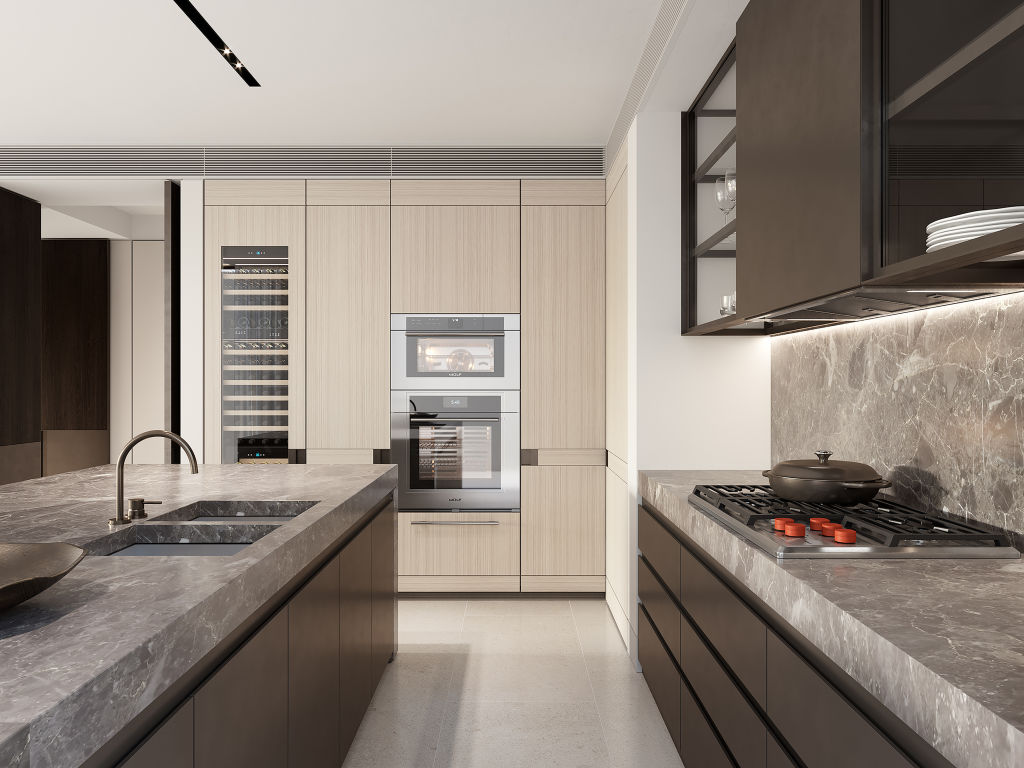 "[Architect] Adam Haddow and his team at SJB have expertly created a tapestry of bricks of different settings to create this architectural masterpiece on the point," Berry says. "I think what we're delivering is almost an architectural piece of art that the local community can celebrate. When people are going past in a boat, they're going to look up at this building and be in awe."
The residences are spread over five storeys, including three ground-floor apartments with spacious private gardens. Each apartment comes with its own underground car space. Parking has also been set aside for visitors.
Mathieson Architects, led by Philip Mathieson, designed the interiors. "He demonstrated that he could seamlessly connect inside and outside," Berry says.
The sophisticated palette of solid limestone, marble, bronze and oak might just as easily be found in a high-end free-standing home. Kitchens feature Wolf and Sub Zero appliances, with expanses of Grigio Argento marble. Towering pivot doors in timber and bronze can be left open or closed to hide the kitchen and living areas to create an intimate space when required.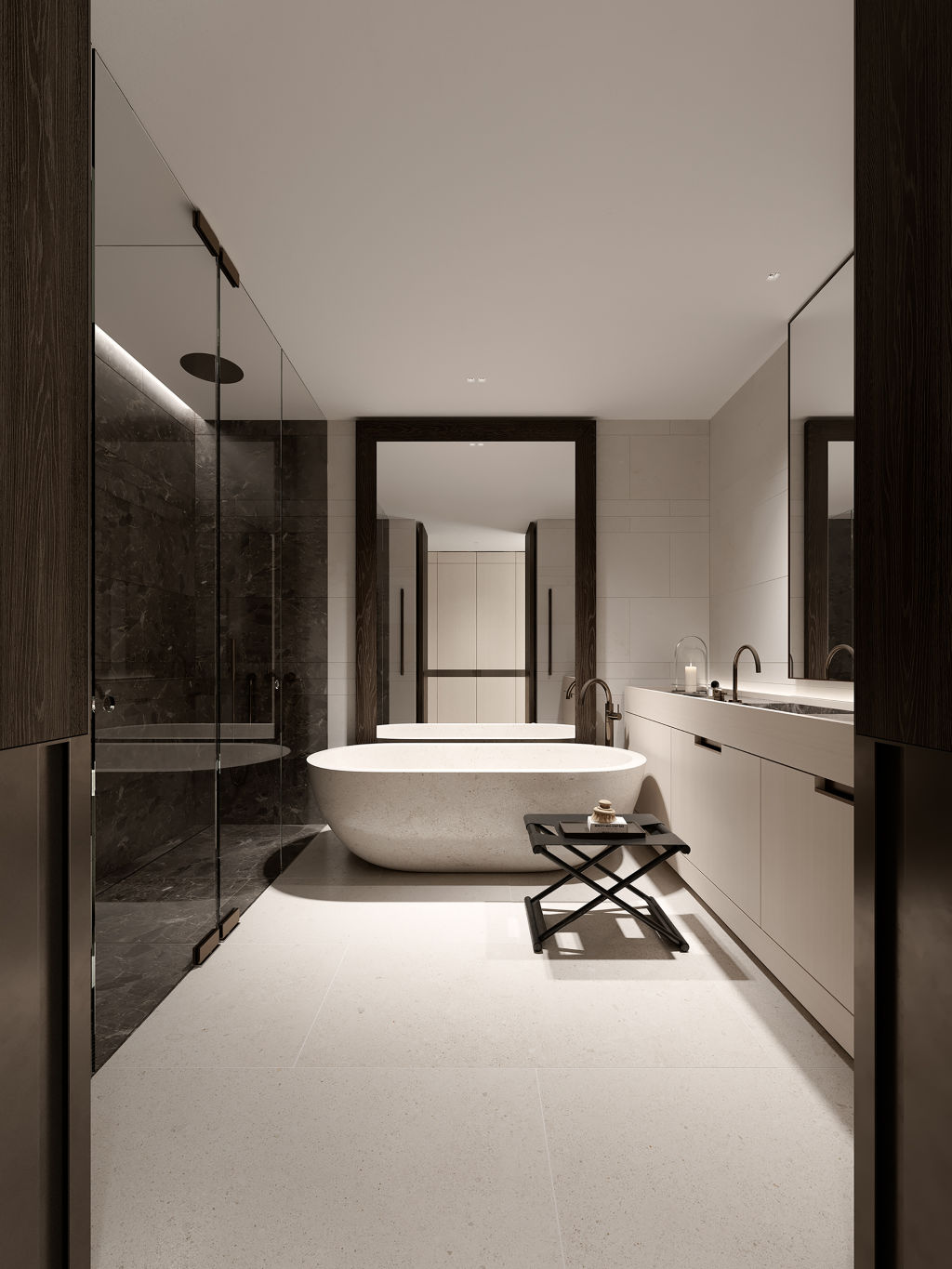 Fluted marble detailing, generous storage crafted from dark stained American oak, carved marble basins, custom stone baths and lustrous bronze bathroom finishes convey a contemporary yet timeless glamour.
Terraces are positioned to take full advantage of the harbour views.
The five-storey building is surrounded by layered gardens at ground level and a shared rooftop garden by acclaimed landscape design firm Dangar Barin Smith. Kurraba Residences occupies an elevated position on the headland, above the sprawling foreshore Kurraba Reserve park, with its mature fig trees, Depression-era stonework, boat ramp and grassy spaces.
Residents will also have access to a subterranean wine cellar room and lounge. For the first five years, a concierge service will be provided. After that period, residents will be able to decide whether to continue the service. Home automation features are incorporated into the design.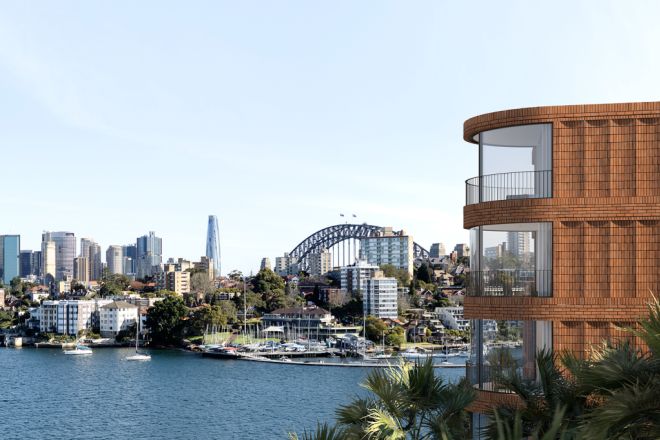 147 Kurraba Road, Kurraba Point, NSW 2089
Previous projects from Thirdi include The Gentry Alexandria, Paragon of Pyrmont and Iconic Waterloo.
The address is five minutes' walk from Kurraba Point ferry wharf, offering easy access to the entertainment and dining highlights of Circular Quay and the CBD.
There's a sprinkling of cafes in Kurraba Point and it's about 20 minutes' walk to Neutral Bay village.
The developer expects north shore downsizers to purchase most of the apartments. Enquiries have also come from international trophy home hunters, with robust interest from buyers based in Hong Kong and Singapore.
Some buyers have expressed an interest in merging two apartments to create vast harbourside residences. Berry says he suspects this year's restrictions have brought forward many downsizers' timeframes, as they've had more time to consider their long-term real estate plans.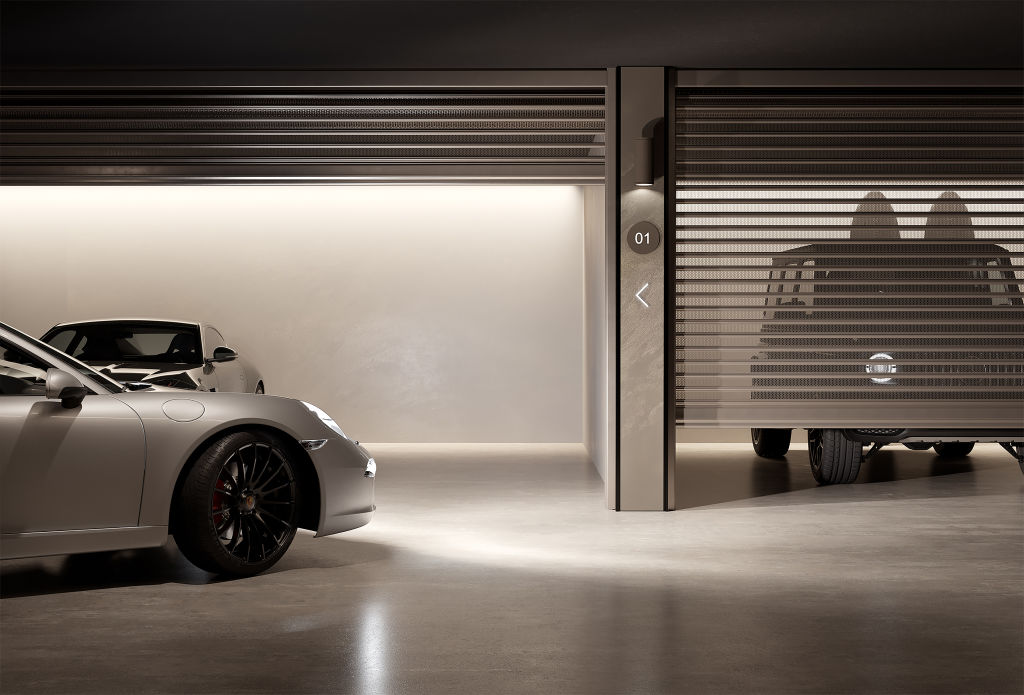 When the alternative is spending years maintaining older-style houses, there's a certain appeal to an ultra-convenient lifestyle in a new designer home on the harbour.
Whoever ends up living at Kurraba Residences, they can be assured of a view that will never be built out in a suburb that is one of the shiniest jewels of the lower north shore.
"To be able to sit on your deck and have that interface with Sydney Harbour, to literally hear the rigging of the yachts' masts slapping, to hear the birdlife on the reserve, to taste the salt air – it's hard to put a value on that."
https://www.domain.com.au/news/kurraba-residences-a-new-opportunity-to-purchase-in-sydneys-exclusive-kurraba-point-at-24-luxury-apartments-991052/